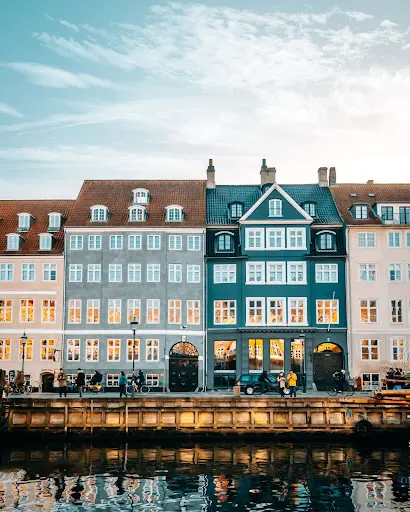 Experience the Good Life in Copenhagen
Few cities have mastered the good life and the green life as well as Denmark's capital city. Consistently getting top ranks for 'happiest' people in the world, Copenhagen also is considered by many to be the green capital of Europe (and the world) – a city of bicycle-friendly roads, environmentally friendly habits and an exemplary alternative energy innovations.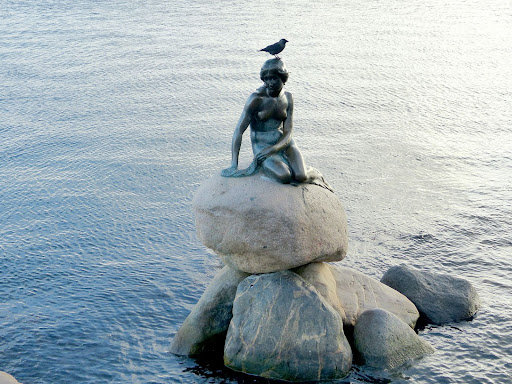 For years now, Copenhagen has been promoting sustainable lifestyles for its citizens and visitors alike. Seamlessly combining old world slow living habits with futuristic innovations, Denmark has been remarkably successful in putting its eco-values into practice and whilst making it feel natural and effortless. If you're looking to get away and to be inspired, consider a trip to this friendly green city. Below are a few of our favorite ways to eat, sleep and shop in Copenhagen.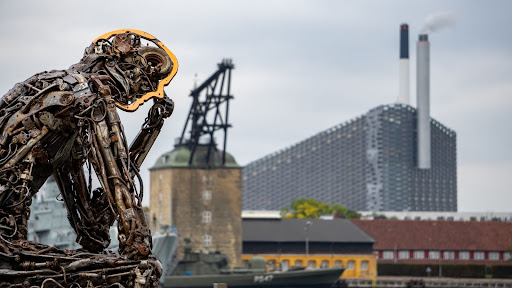 What makes Copenhagen so green?
Each year National Geographic awards 25 locations around the world for demonstrating a deep commitment to environmental protection. The prestigious list is called Best in The World and among the cities honored with the award in the 2021 edition Copenhagen topped the list, thanks to its efficient network of electric public transportation and clean energy production at Copenhill, a waste-to-energy plant heating approximately 120,000 homes.
It's not the first award of this kind Denmark's capital city has received. Already in 2014 Copenhagen was named European Green Capital and by 2025 the city plans become carbon neutral – a global first in urban planning.
To achieve this aim the city plans to increase organic food consumption in public institutions to 90 percent in three years. Next to this, are the heavy investments done over the years in green transport: in 2016, there were 265,700 bicycles against 252,600 cars circulating in the city. The municipality of Copenhagen has been measuring such a ratio since the 1970s, when there were approximately 350,o0o cars and 100,000 bicycles. The construction of a massive network of bike lanes and pedestrian/bike only bridges has made it so that cycling has become the preferred method to move around for the majority of city residents.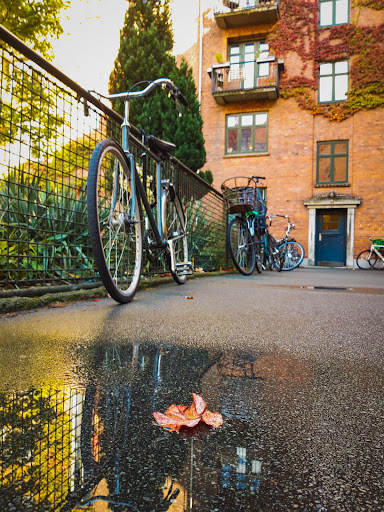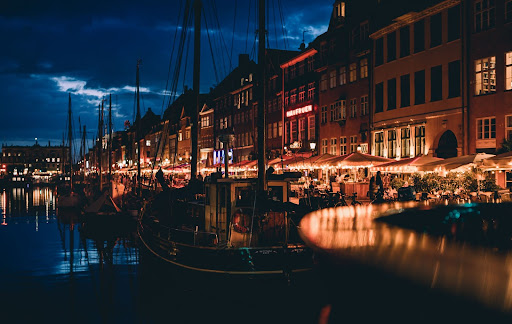 The tourism sector, and travelers visiting Denmark, can also contribute to the realization of carbon neutrality by choosing the right means of travel, hotels, venues and green restaurants. The best part is that there are so many from which to choose. Here are a few top suggestions.
Eating sustainably: the best restaurants in Copenhagen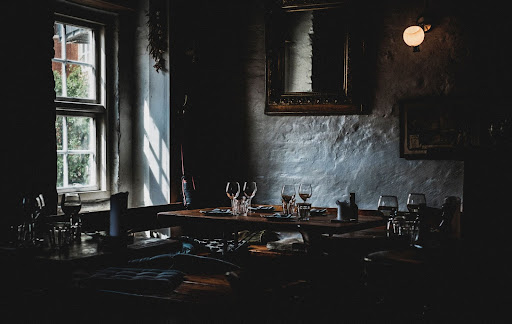 Eleven Danish restaurants have received the Michelin Guide's Green Star, a new award that recognizes restaurants at the forefront of the pursuit of sustainability in the kitchen and for years Denmark has been an example among Northern European countries when it comes to sustainability at the dinner table. Seasonality, local produce and responsible fishing and farming all contribute to an environmentally friendly dining experience.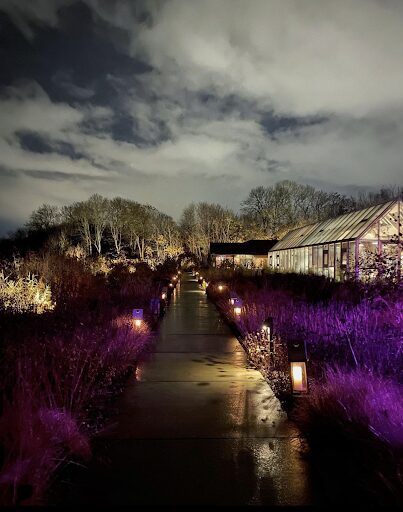 No 'best of' Copenhagen list would be complete without the mention of the famous Noma restaurant co-owned by Peter Kreiner and by the acclaimed chef Rene Redzepi. Considered one of the best, if not the very best, restaurants in the world, Noma has scored the top spot of the World's 50 Best Restaurants list four times and continues to be one of the most sought after culinary experiences worldwide. Sitting at one of its tables is not simple – with each new round of reservations, seats sell out in three hours.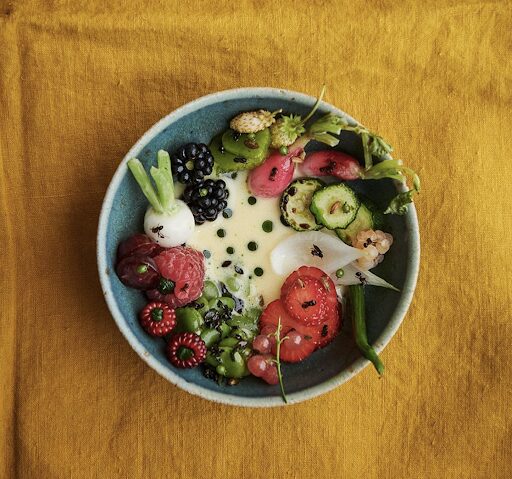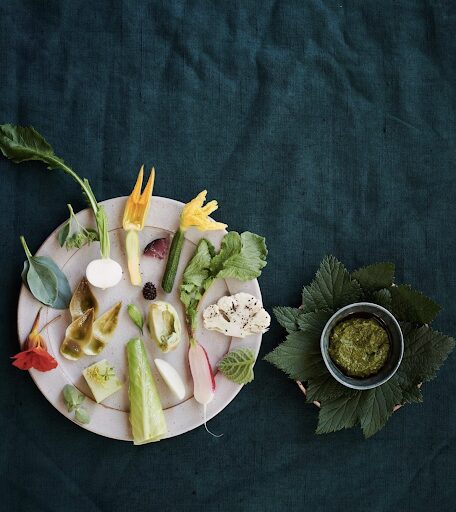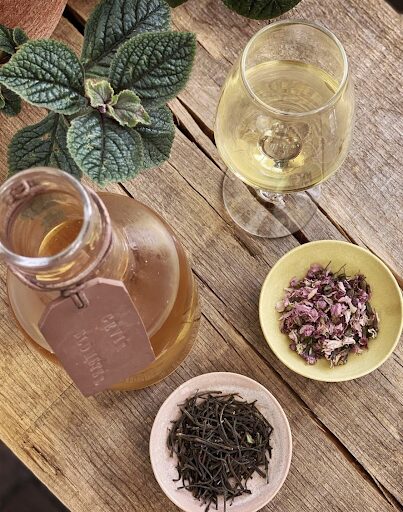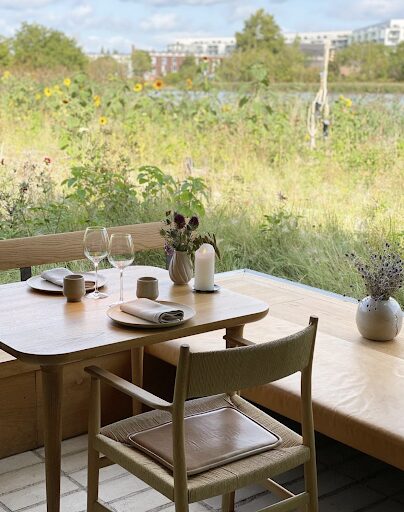 In addition to being a three Michelin starred restaurant for the stunning dining experience, Noma is also acclaimed for its commitment to sustainable practices, which are at the heart of the restaurant. Seasonality is the soul of Noma. The restaurant is located on a small urban farm with seven different buildings with lots of windows and natural light that create a dialogue with the surrounding greenery and water sources.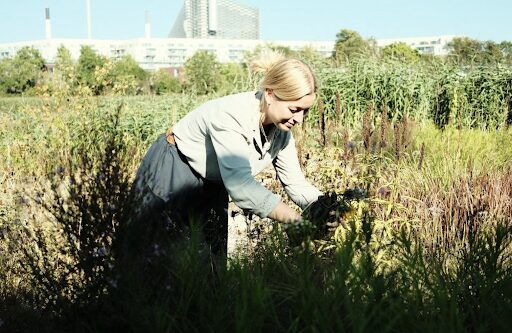 There are rooms dedicated to meat, fish, fermentation of the ingredients grown in-house or sourced nearby. It offers three different menus according to the time of year, including vegetarian experiences and the option to pair dishes with fruit juice pairings instead of wine. If you can't make it to Copenhagen, there's still a chance to enjoy the culinary adventure of Noma as they periodically announce pop-up locations in different cities of the world.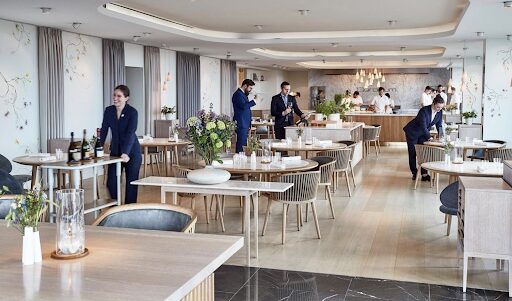 Another Danish Michelin-starred restaurant is Geranium, which obtained three stars in the Michelin Nordic Cities Guide 2022 and was also ranked second best restaurant in the world in 2021 and the best restaurant in the world in 2022. Located on the 8th floor of Østerbro's Fælledparken, Geranium has recently made the shift to a fully plant-based menu, serving vegan refined dishes prepared to create memorable sensorial experiences by highlighting the natural qualities of each carefully selected ingredient. The location here is key: the beautiful view of Fælledparken, Copenhagen's central public park, allows to match the seasonality of the menu with the changing colors of the surrounding nature.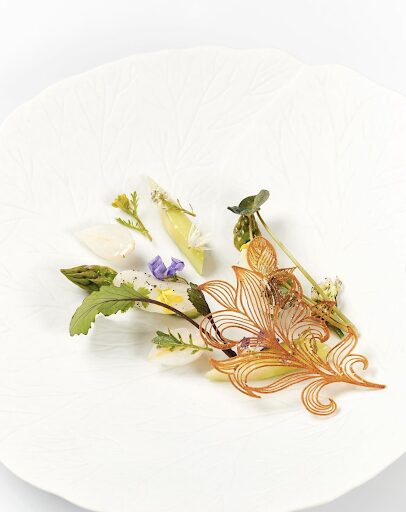 One of the most renowned venues for eco-friendly eating is Gro Spiseri, which takes the concept of sustainable agriculture to a whole new level by serving food made with ingredients grown in its rooftop vegetable garden and farm – a space inhabited by bees, chickens and even rabbits. The location is stunning and opens our eyes to unexpected possibilities. A lush sustainable urban farm overlooking the city, providing provisions for the creative seasonal fare. The community supported agriculture project, ØsteroGro farm, not only provides food for the restaurant, but also for it's 40 farm-share members as well as offering up a green space to enhance the city for all.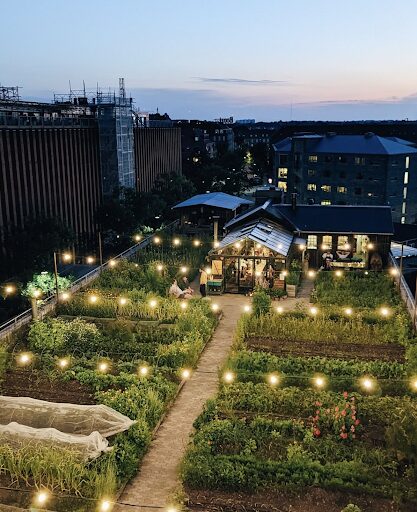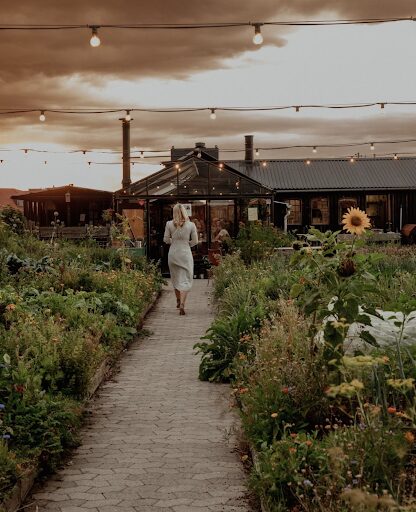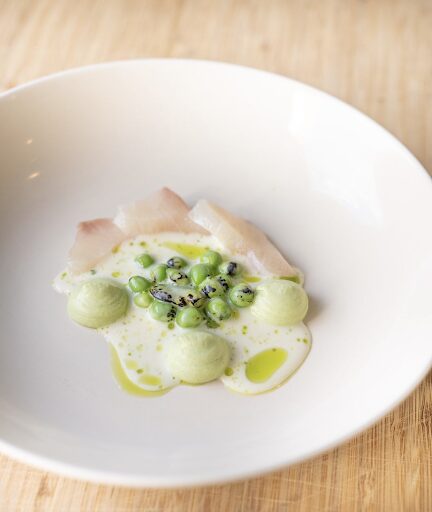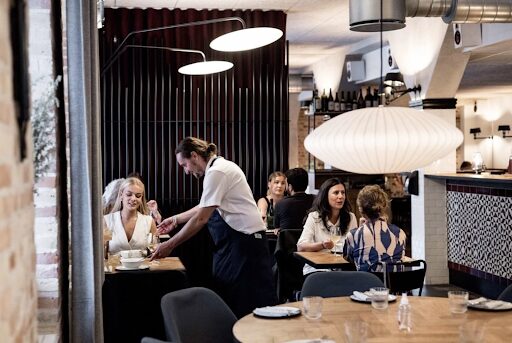 Christian F. Puglisi, the restauranter/chef/activist/author, behind the Italian-inspired Bæst restaurant, set the intention of establishing the "broader connection between gastrostomy and sustainability," seeking (and succeeding) in "combining both flavor and responsibility into a great dining experience." The decorated chef has won multiple The Sustainable Restaurant awards and other accolades for his work.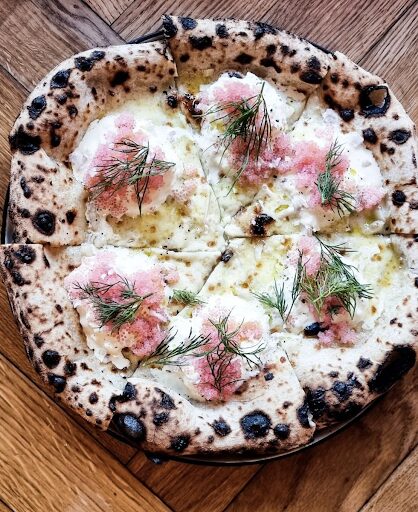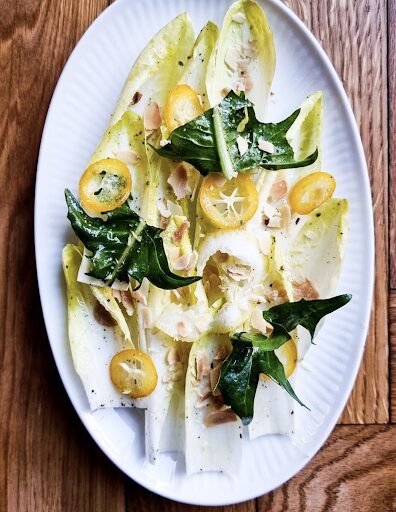 Organic products and practices are at the heart of the Nørrebro neighborhood restaurant. Bæst is certified 60-90% organic. The establishment sources local organic raw materials from its own 'Farm of Ideas' and produces cheese and charcuterie daily from its own local dairy and sausage factories. Maintaining this close relationship to the raw materials makes all the difference. Here you'll find fresh mozzarella made from locally-sourced milk and artisanal cured meats produced in neighboring farms complementing the delicious cuisine proudly offered by the restaurant.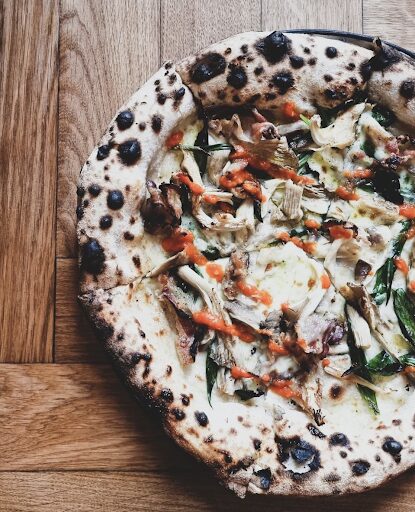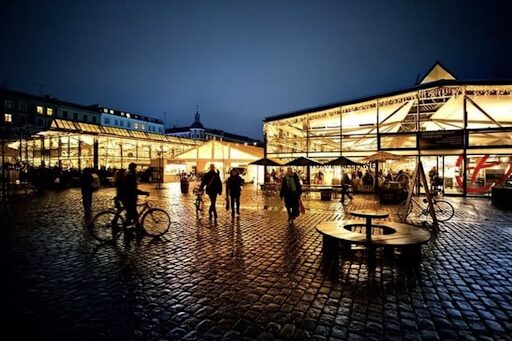 Inspired to cook your own sustainable meal, or for when you're looking for more casual, but still deliciously fresh and sustainable fare, we suggest a spin through the Torvehallerne Market located between the Nørreport Station and Dronning Louises Bridge.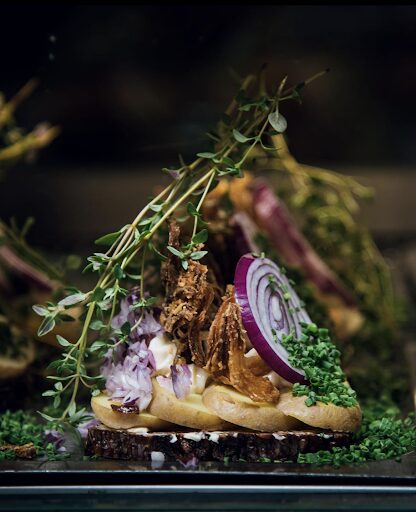 It's one of the best spots to treat yourself to some fresh Danish smørrebrød and a glass of organic wine. There are meat and fish stands, which carry 90% organically sourced products.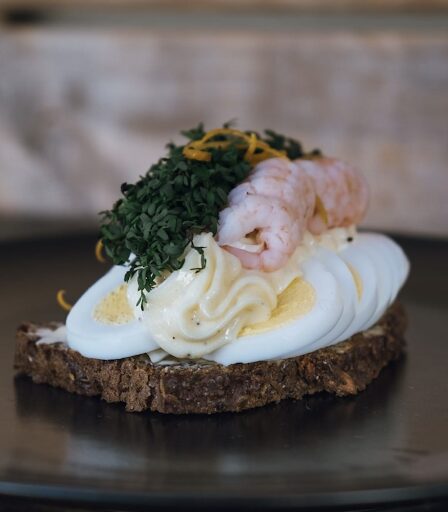 Torvehallernes Frugt & Grønt has an incredible, extensive selection of fresh fruit and vegetables. Uganic, for example, works directly with farmers in Uganda to offer hard-to-find fruits and other items.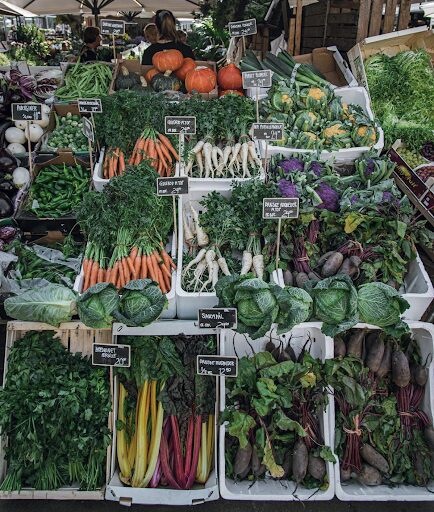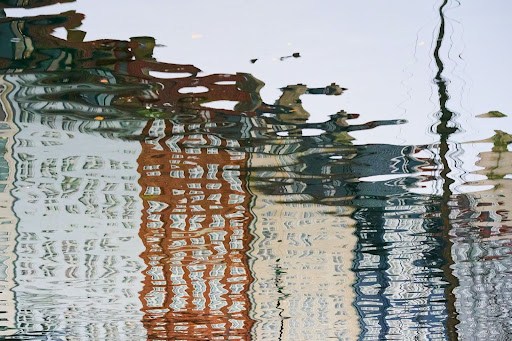 Green shopping: where to buy in Copenhagen
There is more than food to travel and if you are looking to bring back home some sustainable and unique products these are your go-to places in Copenhagen.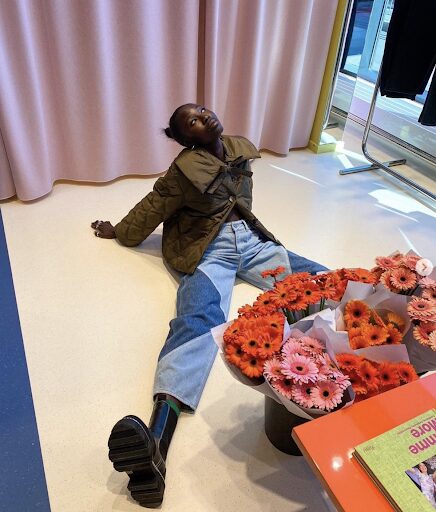 Ganni For your fashion fix, stop by Ganni. The hugely popular Danish brand known for its offbeat, stylish and sustainable clothes and accessories is a certified B-Corp and has recently appointed an external sustainability review board to ensure accountability. There are several Ganni stores throughout the city, which make shopping the quirky brand even more fun.
(di)vision Check out the flagship store of the new fashion label making waves in the sustainability space. The inventive unisex collection, directed by siblings Nanna and Simon Wick, focuses on using deadstock fabric or recreating new styles from castoff designer pieces.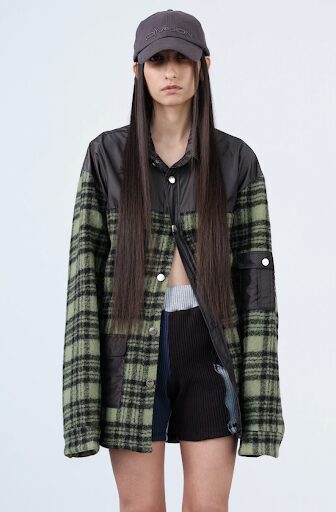 A.Roegehove This sustainable Danish knitwear company is carefully and responsibly produced taking care to minimize waste, including upcycling and re-working when needed. They use organic cotton and focus on versatile design so as to make items with longevity.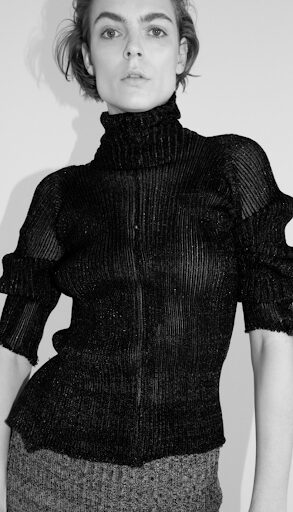 GåGrøn – literally meaning "Go Green" – is a sustainable store located in the Nørrebro neighborhood with a wide variety of sustainably-sourced gift ideas and beautiful furniture and objects for your home. Whether you are looking to purchase long-lasting homeware or surprise someone dear with a climate-friendly, one-of-a-kind Danish designer product this is the right destination.
Another View works with Danish and European designers who are committed to creating beautiful, quality products that make a difference. The shop offers products created by small network designers and brands around the continent who share the same vision for responsible consumption and production.
Green Hotels: Where to stay in Copenhagen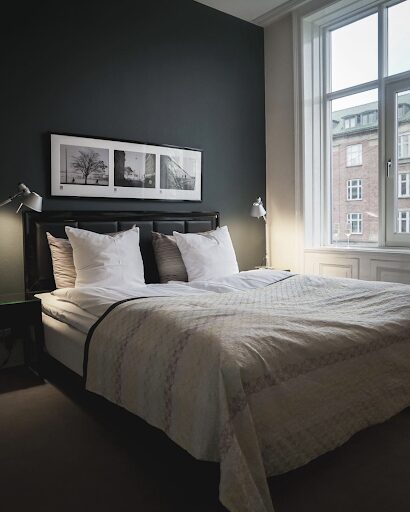 If you want to get your fill of sustainability without sacrificing luxury, you should try to book the Earth Suite located inside Villa Copenhagen, in the heart of the Danish capital. Described as the most sustainable suite ever created, it was designed in collaboration with Earth Studio, a firm which employed only recycled materials and fabrics, along with eco-friendly furniture from Danish manufacturer Mater Design.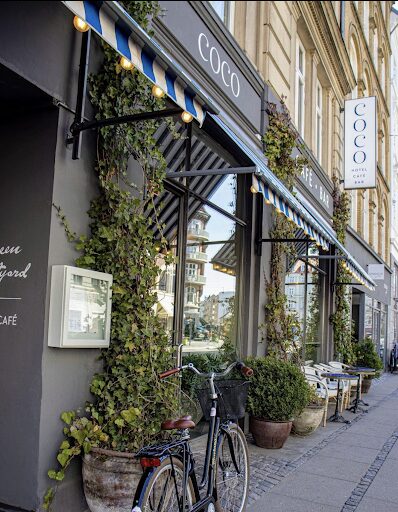 There is also the Coco Hotel, an eco-hotel in downtown property that plants a tree for every guest that books a room, making each stay CO2 neutral. The Coco Hotel is located in the trendy Vesterbro district in a small, Parisian-style building with designer interiors that combine vintage taste and Danish aesthetics. With 88 spacious and stylishly furnished rooms surrounding a central green courtyard from which to easily walk or bike to Copenhagen's major points of interest, it makes a great spot for exploring the city.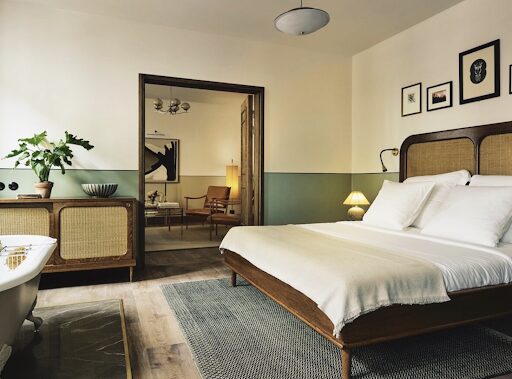 Finally, is the beautiful and quaint Hotel Sanders situated right across from the Royal Danish Theater. Both impossibly chic and incredibly comfortable, this boutique hotel manages to give all of the hygge feels. The special property was designed to and succeeds in making the guest feel as if they are staying at a comfortable Danish home.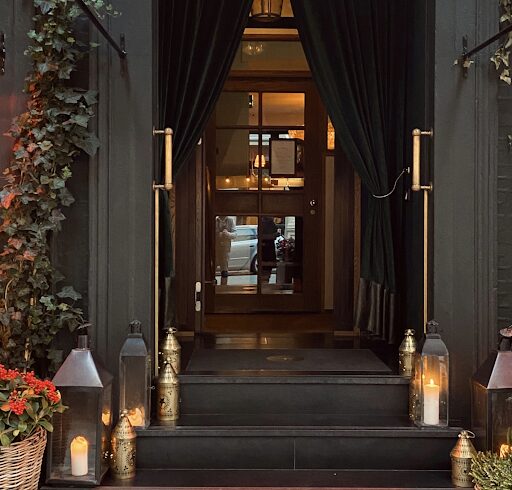 Owned by a former ballet soloist with Royal Danish Ballet and the artistic touches are notable throughout. Also notable are sustainability touches. Bikes available to use, the glass carafe of water in your room each night instead of bottled water, the eco-air hydroelectric power system that cools the space during the summer and the fresh and delicious breakfast that is served each morning.