Grapes to Glass: Best Sustainable Wines to Sip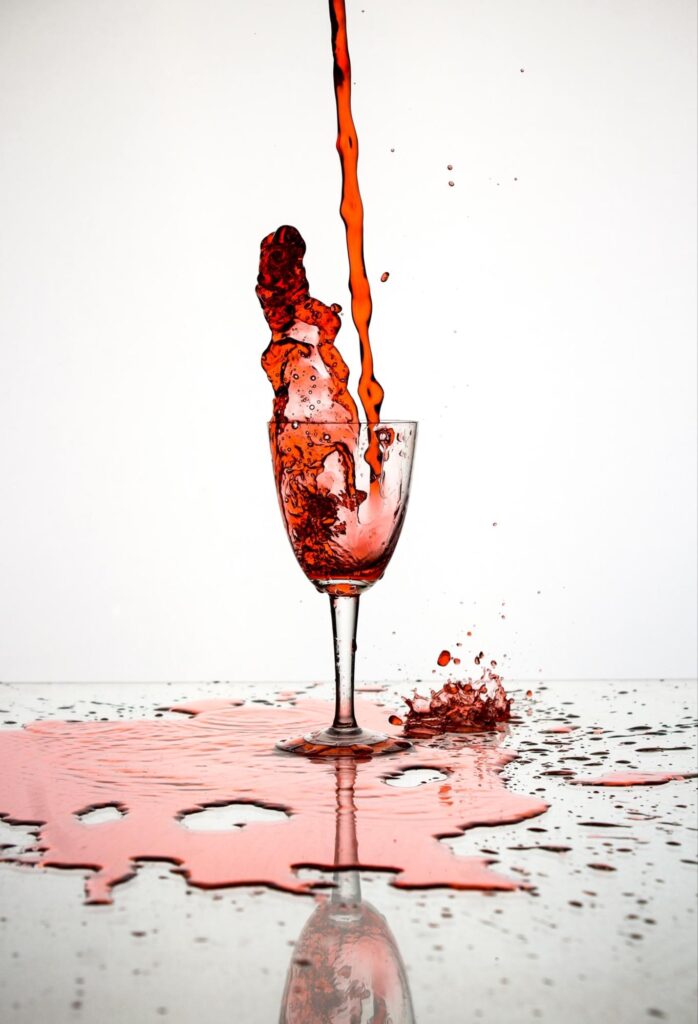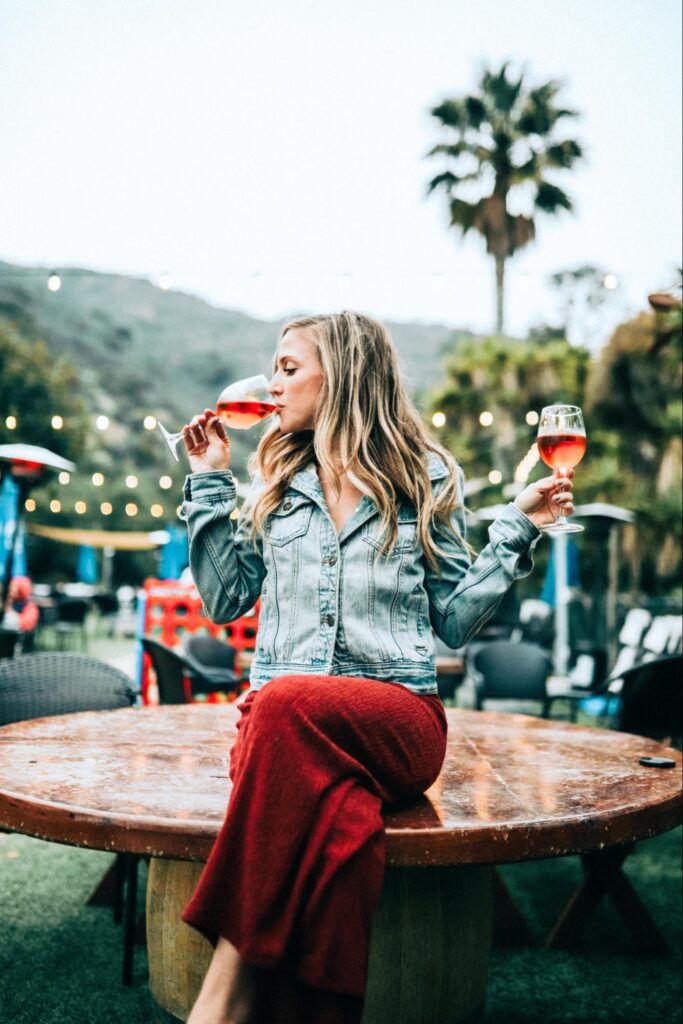 There's just something about pouring yourself a nice big glass of wine after a long day or sipping a chilled glass of Rosé while relaxing with friends and soaking up the sun on a warm summer day or a crisp autumn evening. There's nothing like diving into a big rich red while enjoying a beautiful meal.
Wine just makes everything that much better. But before you pour yourself a glass, consider where it comes from. Beyond the wine's origins and tasting profile, it's important to know how it was made.
We don't always think of the impact that wine can have on the health of the globe, our communities or even our bodies. But, of course, as with all agriculture, there is an impact on the earth and on our health. Conventionally made wines can contain pesticides, added preservatives, color, additives like mouth-feel agents. Conventional wines may not be made with consideration for sustainability, health or long term environmental impact.
Just as you'd look for a quality tasting bottle, you should also check how your wine was made, if it's Natural, Vegan, Made with Organic Grapes, Certified Organic, Biodynamic and/or Sustainable. These identifiers make it easier for you to quickly determine if a wine is worth your money and your time. Luckily, more and more, top winemakers are focusing on sustainability and responsibility in the production of their wine. There are many incredible options available now. Below, we've rounded up a few of our favorites for you to try.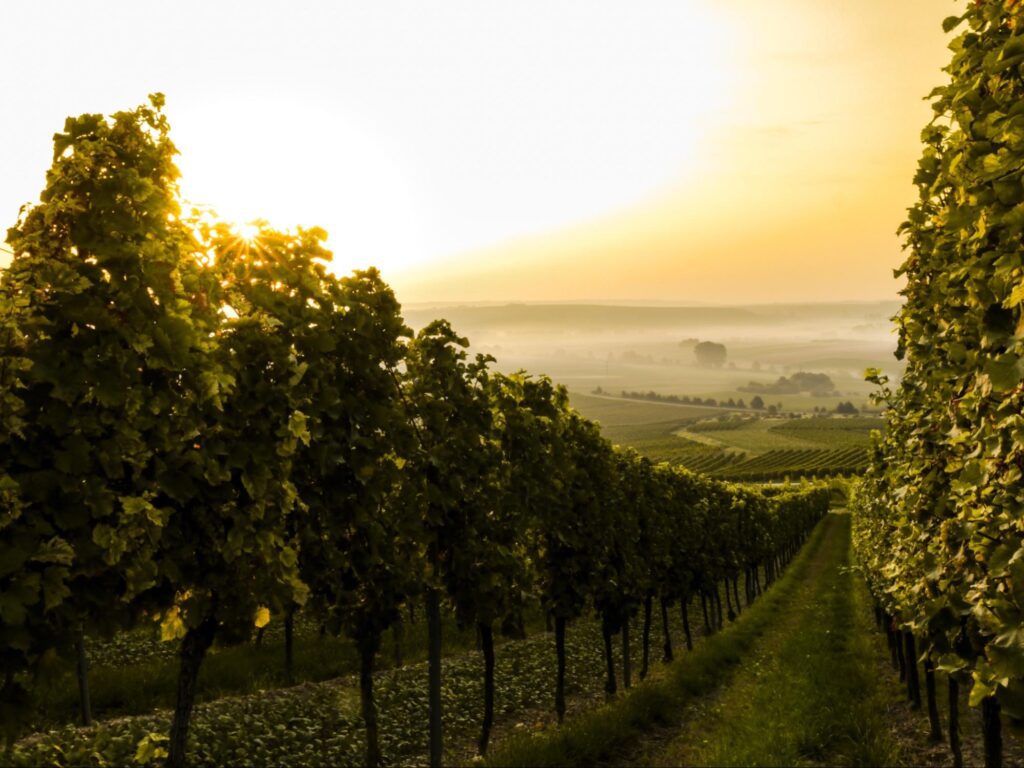 First things first. To find sustainable wines, we must first understand what it means for a wine to be considered sustainable. There are a few basic terms used to describe eco-friendly wine: natural, organic, biodynamic, and sustainable. And while they are often used interchangeably, they actually mean different things.
Certified Organic Wine: Certified Organic wines are made with 100% organic ingredients. This means that no synthetic fertilizers, pesticides or other chemicals have been added at any point during the wine-making process. There are also no unnatural additives, sulfites or preservatives added to the wine. And though there's still no hard evidence sulfates are to blame for those famous wine headaches and hangovers, without the sulfites and preservatives, anecdotally many people do report clearer heads the next day after drinking organic wine.
Wine 'Made with Organic Grapes': Wine 'Made with Organic Grapes' means that the grapes used to make the wine were grown organically – no chemical pesticides or herbicides were used – and the production of the wine itself was in accordance with National Organic Program standards. This category may still contain a very small amount of sulfites or other preservatives added during production, but there are zero GMO yeasts and less than 100ppm sulfites per bottle. Many European wines that are considered Organic in Europe have this designation when sold in the US given the standards in the US to be called 'Organic' are different from those in Europe.
Biodynamic Wine: Demeter Certified Biodynamic wines take organic to the next level. Not only are the ingredients 100% organic, but the entire ecosystem from the soil to the sky is taken into consideration during production. Growers use crop rotation, composting and homeopathic sprays to grow the grapes. The grapes are grown from the healthiest possible soil and are planted based on lunar cycles. The care taken in growing these grapes are thought to yield the healthiest vineyards and some of the most exciting, clean wines around.
Sustainable Wine: Sustainable wines consider both environmental and social responsibility, from maintaining biodiversity and reducing waste, to using renewable energy sources and recycling. They also ensure that the local community benefits economically from the wine production and that there is no negative impact on them or the ecosystem. But while sustainable wines are made with the environment, local community and high quality in mind, they are not necessarily made with 100% organic ingredients. Unless stated otherwise, it's likely they may contain additives to prolong their shelf life.
Natural Wine: Natural wine is wine that is typically made by small-scale independent producers and is made with minimal treatments in the winery. It is unregulated and unfiltered. Typically the wine comes from hand-picked sustainable, organic and/or biodynamic vineyards. During the fermentation process, there is no added yeast or other additives and minimal or no sulfites used. This is an unregulated category, often because it's a small scale producer who isn't able to pay for organic certification. Natural wines can have sediment or taste yeastier due to lack of official standards. They also may have a bolder flavor as a result.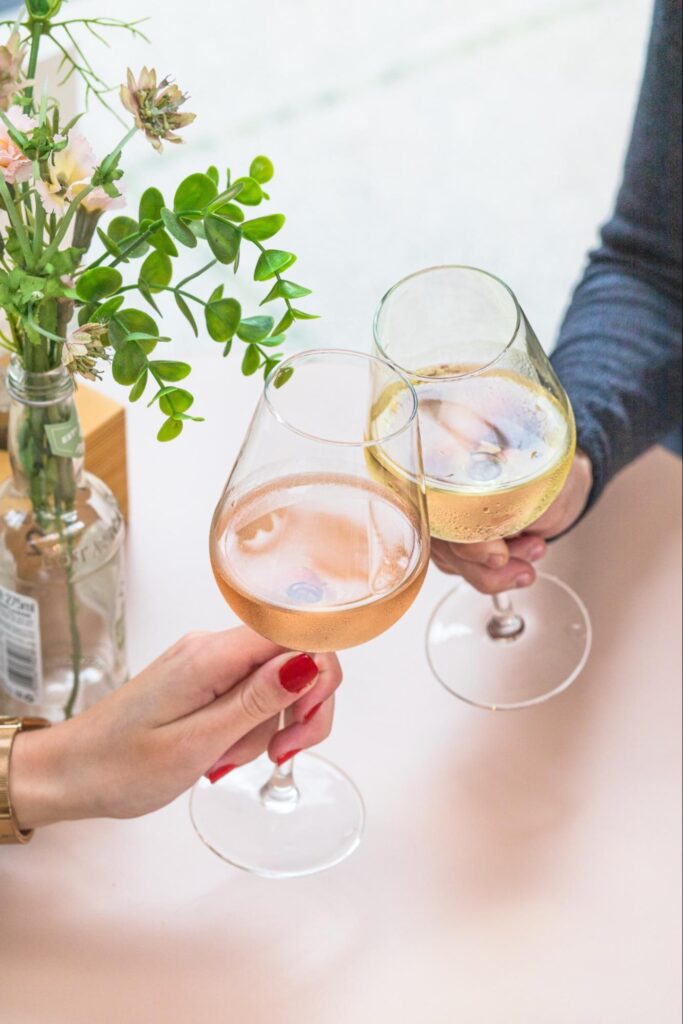 We've curated some top picks from some of the best wine-making countries in the world.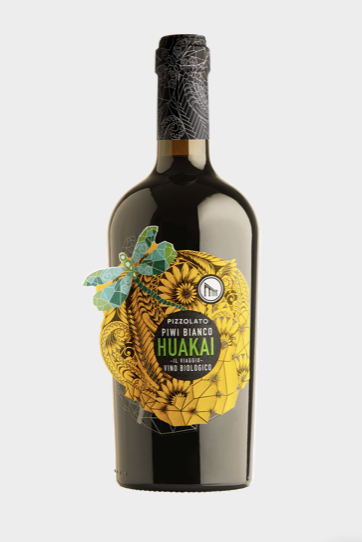 Pizzolato – Italy
One of our favorites. This easy drinking wine tastes impossibly clean and fresh because it is. Wholly organic since 1991, this vegan wine maker also has a new line of wines made with fungus resistant grapes, which represents a new frontier in viticulture and a fresh approach to green farming. Because the grapes naturally resist fungus, they require significantly less effectuated treatments, which reduces their environmental impact by 90%. Plus, we know you shouldn't judge a book by its cover – or a wine by it's label – but the very beautiful and artistic eco-label on Pizzolato's Piwi wine has us swooning.
Our pick: White Wine IGT Veneto "Huakai"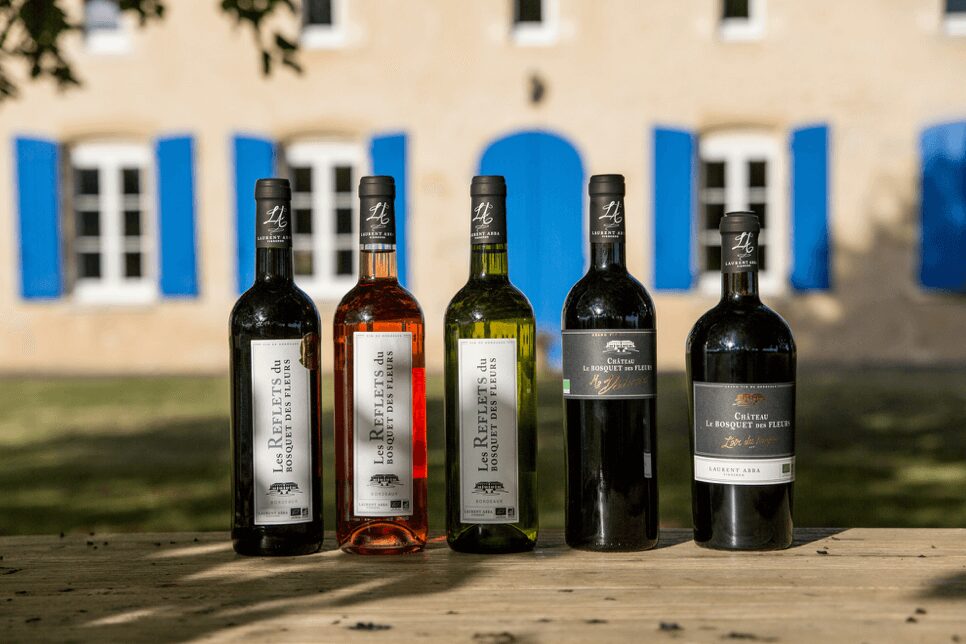 Maison Raymond – France
Maison Raymond is one of the leaders of sustainability in Bordeaux, converting their vineyards to produce 100% organic wines back in 2000. Despite being twice the work as a conventional vineyard, Lionel Raymond (the 7th generation on the farm!) had a strong respect for the environment and terroir. The terroir covers all the factors that go into producing grapes from the soil to the climate, and often determines the character of the wine.
Along with organic agriculture, in 2009 Maison Raymond took their carbon footprint into consideration by building eco-friendly cellars and installing solar panels. They also use rainwater for washing equipment and make sure to recycle wherever they can.
Our pick for a refreshing summer sip: Les Hauts de Legarde Rosé

Esporão – Portugal
Esporão's mission is to be a family business that is economically, socially, and environmentally sustainable. They have a number of practices in place to ensure the quality of their fruits is enhanced naturally and without the use of synthetic materials.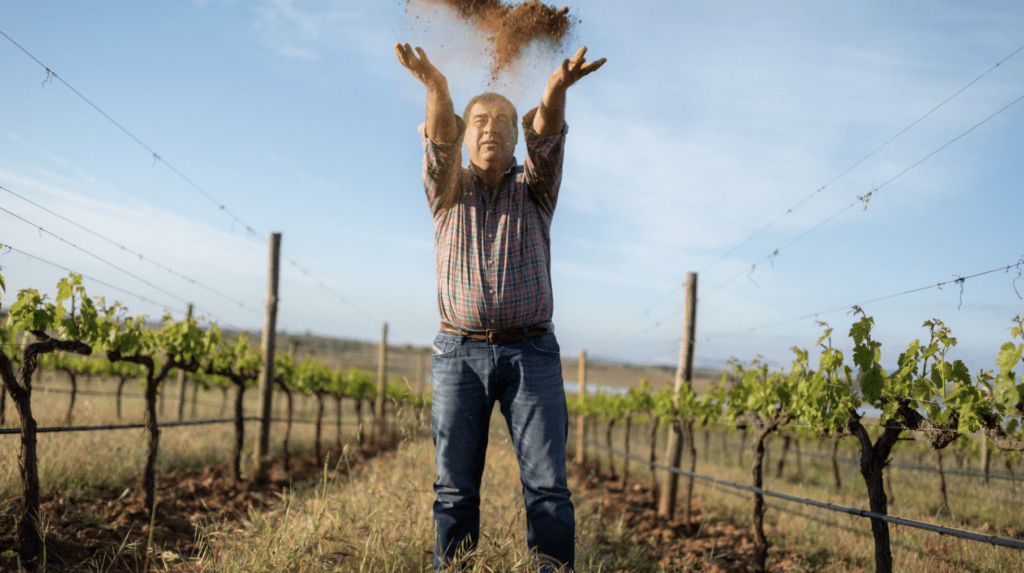 Esporão feels a strong social responsibility and they moved to organic viticulture not only to be better for the environment, but to protect their employees from suffering from the effects of pesticides. Many of their vineyards are located in small, poor towns and Esporão hires people from the local community, making sure that the winery serves their society rather than the other way around. Imploring,'it's urgent to slow down,' With their 'Slow Forward' platform, Esporão reminds us 'Slow is smart. Slow is a skill. Slow is progress. So if you're in a hurry, drink wine slowly. Drink life slowly.'
Our pick: Esporão Colheita 2020 – White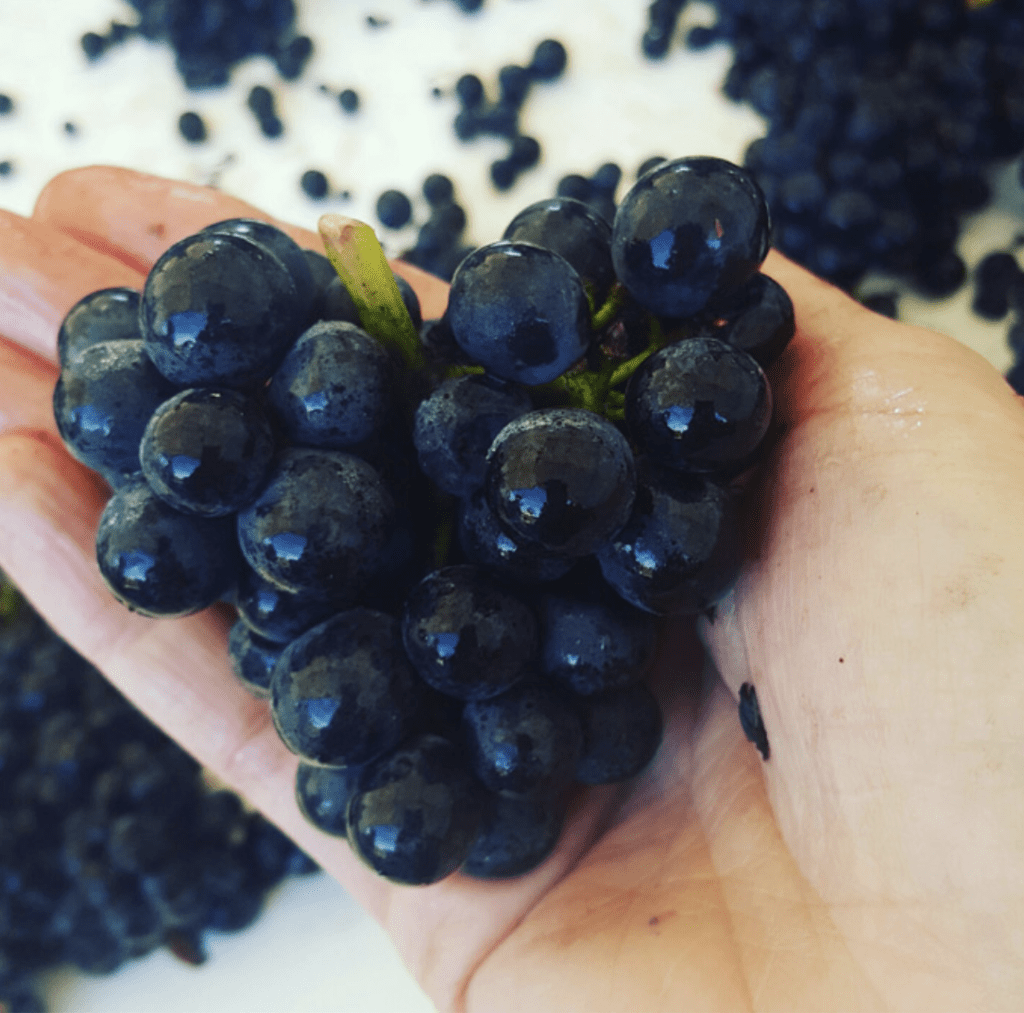 Te Whare Ra – New Zealand
Te Whare Ra (or TWR) pride themselves on their natural approach to wine-making, with a love for the fact that there's not just one way of doing it. Using a combination of organic and biodynamic processes, TWR always look for a natural and biological solution rather than an artificial one.
Whether it's using compost from grape skins and manure from their cows as fertiliser; hand weeding instead of using chemicals; grazing their cattle in the vineyard in the winter so they don't have to use fuel-filled tractors, or encouraging beneficial insects onto their crops rather than spraying insecticides. TWR really lets the Earth work its magic to produce great, natural wines.
Our pick: Te Whare Ra 2019 Toru Single Vineyard 5182 White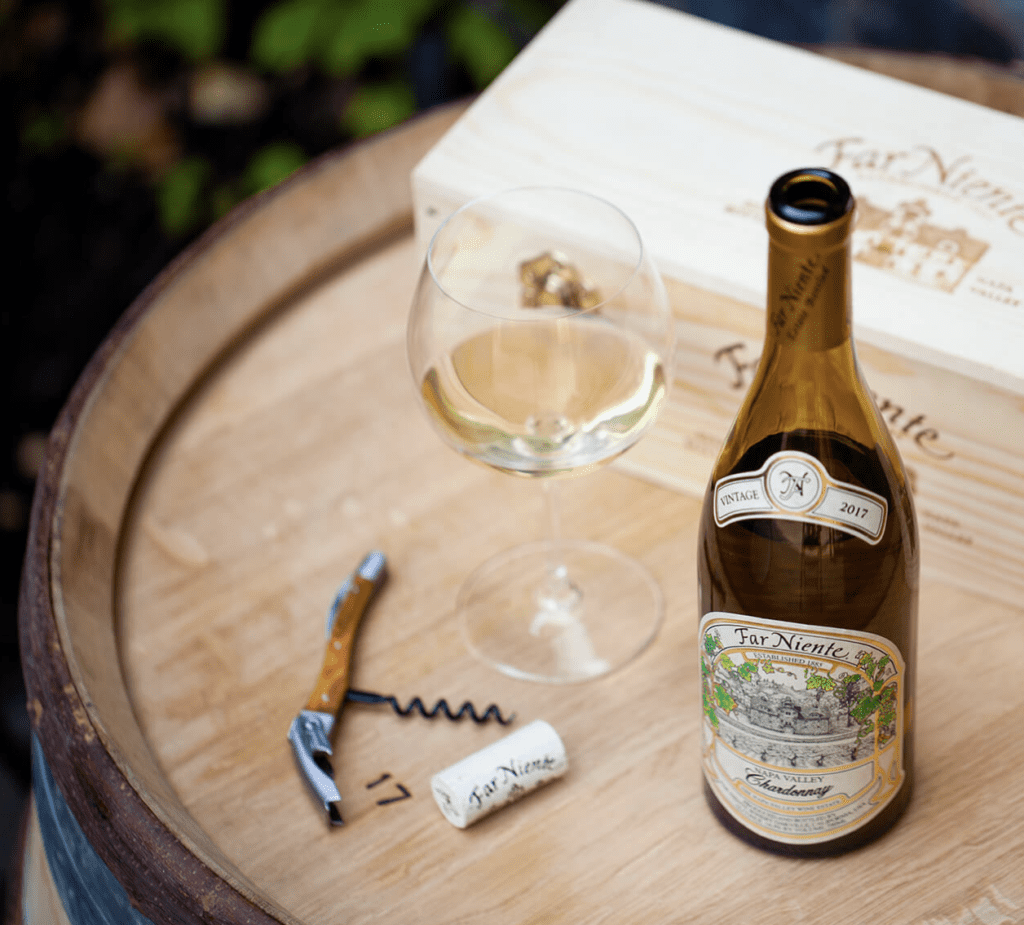 Far Niente – California, US
Far Niente are as passionate about the planet as they are about their wines. Organic farming takes place across their vineyards as they minimize their environmental impact and maximize their social responsibility.
Far Niente went solar powered in 2008 and are proud net-zero users of electricity, even producing more energy annually than they consume. They not only prevent waste through recycling and composting and reduce their carbon footprint, but also make sure to commit to social equity. Sustainability comes second nature to Far Niente, from grape to glass.
Our pick: Far Niente Cabernet Sauvignon 2019 – Red
LaPlaya – Chile
Chile has become one of the world's leaders of sustainable wineries, and LaPlaya is no exception. Green, organic practices are used throughout the vineyards and nothing is left to waste, with grape skins and pulp being used for fertilizer and their stems to control dust on the dirt roads.
As well as a deep respect for the environment, LaPlaya also practises their social responsibility by ensuring a healthy work-life balance for their employees and by assisting the community with donation efforts. Also, 1% of their sales go towards preserving the coastal water resources to protect the oceans and their ecosystem.
Our pick: LaPlaya Reserva Pinot Noir 2019 – Red
Paying attention to where your glass of wine comes from can mean you're drinking responsibly in two senses of the word, and hopefully now you'll know where to start looking. Organic and sustainably certified wines will show it proudly on their label, and there's no harm in doing a quick search about the winery before you buy.
Trying to incorporate sustainability into your life can feel overwhelming. But by starting with the little things you really can make a difference. If you want some more help with what you can do to support the environment, read our tips on how to reduce food waste.